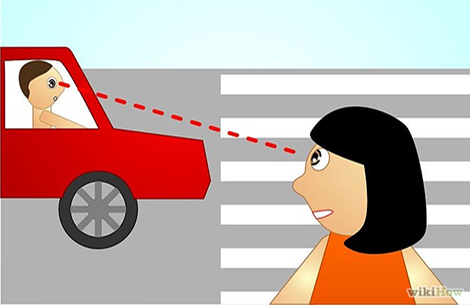 Tips
Eye contact between driver and pedestrian
Before you cross the road, make sure the driver has seen you.
Make eye contact with the driver and make sure you they have slowed down and stopped before you beginning to cross the road.
Keep making eye contact with the rest of the drivers, each time you cross passed a car to make sure coming drivers have also seen you and you are not hidden by the stopped car and don't run!